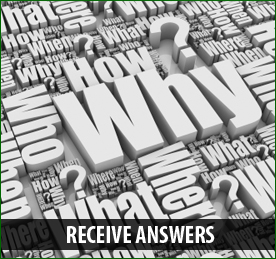 Our goal is to provide confidential and professional service to our clients to help in the following examinations:
Pre-Employment examinations- small business loss. Employees suspected of theft
Specific examinations – persons accused of wrongdoing by their family and friends
Criminal examinations – persons accused of a criminal act
Post Conviction Sex offender examinations – persons convicted and accused of sex crimes
Infidelity examinations – significant other's accusations of cheating
Attorney examinations – examinations for pretrial evaluations as well as persons suspected of committing an offense.
Juveniles 13 years old and older accused of wrongdoing.
Most private examinations can be scheduled within 48 hours of making an appointment time. The average office visit takes about 90 minutes. All examinations are by appointment only.
TYPES OF POLYGRAPH TEST CATEGORIES
Government & Law Enforcement
Pre-Employment Applicant Screenings
Student & School Related Issues
Substance Abuse & Addictions
Fraud- Insurance/Medical/Financial
Theft – Private Issues
Theft – Employee/Employer(EPPA)
Statement & Witness Verfication
Clear Your Name (For Falsely Accused)
Criminal Cases & Attorney Services
Sex Offender Testing (PCSOT)
Sexual Abuse Issues
Infidelity & Relationship Issues
Customized Polygraph Test
DISCLAIMER
CERTIFICATION: By submitting this payment, I certify that I am over the age of 18 and am authorized to make charges on the above credit or debit card. I hereby authorize Conrad Polygraph, Incorporated to accept payment from this card.
If this is a deposit for services,
I understand that there is a NON-REFUNDABLE fee specified by Conrad Polygraph, Incorporated for clients who do not give at least 12 hours cancellation notice via telephone for their polygraph examination. This non-refundable fee will be taken from this deposit. The remaining deposit will be returned to the customer.
I understand that there will be NO REFUND WHATSOEVER once a polygraph examination has been administered.
Clients can pay for entire exam now. There is a $100 deposit for infidelity examinations.
[cta id="45″ vid="0″]